A social science perspective on the Next Generation Internet
In Brisbane, Australia, DATALAB gathered internet researchers from around the world for a workshop on the development of a more human-centered internet.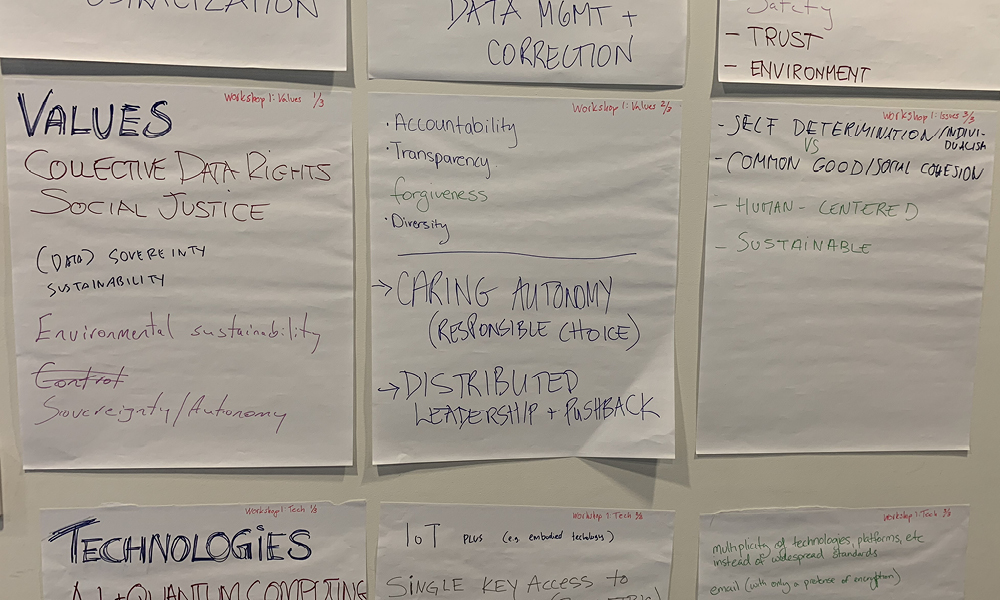 In the early days of the internet, the narrative surrounding the new technologies was one about broader civic engagement and a healthier democracy. But as humans are losing control to data-driven business models and non-human-centric internet technologies, that story is changing.
However, public backlash from several recent scandals worldwide - such as the Cambridge Analytica scandal - show a real demand for more ethical alternatives to the current internet, also on a supranational level. With the initiative Next Generation Internet, the EU Commission has ambitions to shape the development of the future internet to be more human-centric and embody values such as openness, inclusivity, transparency, privacy, cooperation, and protection of data.
As part of the H2020-project NGI Forward under this initiative, DATALAB organized a research workshop at the annual conference for the Association of Internet Researchers in Brisbane, Australia, in October. The purpose of the workshop was to feed insights from the internet research community into the selection of key internet-related topics that will play a central role in the Next Generation Internet initiative by helping inform future funding calls and research agenda.
The discussions in the workshop were largely focused on issues, values and the ethical implementation of technology rather than on the development of technologies. Without societal or sector-specific context, the technologies were deemed meaningless as discussion points by the workshop participants.
One of the main outcomes of the workshop was a plea from the internet research community for more focus on environmental sustainability in the discourse revolving around a next generation future internet - both in terms of the actual environmental impact of the internet and how internet technologies can help combat environmental issues.
Another large focus of the workshop was on better education in internet-related issues - e.g. online violence and data sovereignty - and better digital media literacy. All of these topics were implemented in the list of future NGI topics that came out of the workshop.
Despite the fact that the workshop was set in a primarily social science setting, it was very clear that the researchers did not want to make too many distinctions between fields and emphasised the need an interdisciplinary approach to solving these challenges.
This workshop was the first in a series of three research workshop that DATALAB will organize as part the NGI Forward project. The results of the present workshop will be handed in to the European Commission on December 31st, while the results will be synthesized together with results from data studies in a future report to be delivered next year, detailing the evaluation criteria behind the selection of the first set of NGI topics.