NORDIS holds its final conference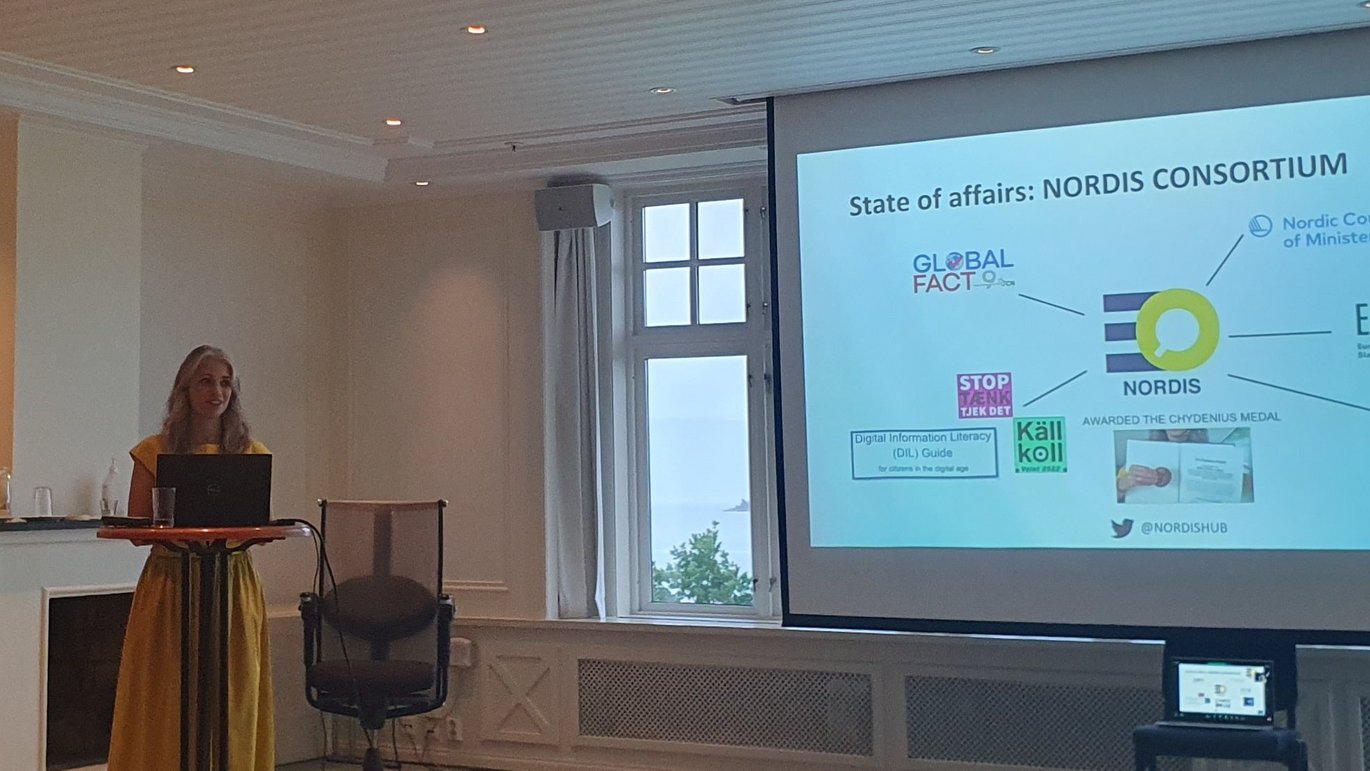 On August 15, the Nordic Observatory for Digital Media and Information Disorder (NORDIS) held its final conference where it the partners presented the results and take-aways from its their research, digital information literacy work and fact-checking on false information. Funded by the European Union, NORDIS, a consortium of researchers, and fact-checkers, and information literacy experts from Denmark, Finland, Norway and Sweden, has spent the last two years examining digital information disorders and worked on counteracting these by developing new tools for fact-checking and by promoting digital media information literacy in the four countries.
The theme of the conference was The Future Landscape of Disinformation where discussions revolved around both what the future landscape of disinformation looks like and how it should be navigated. Prominent speakers at the conference were Anja Bechmann, NORDIS PI, Lucas Graves, Professor at the School of Journalism and Mass Communication, University of Wisconsin–Madison, and Tobias Bornakke, chair of the Nordic Think Tank for Tech and Democracy. Professor Lucas Graves held a keynote on the growth and change of fact-checking whilst Tobias Bornakke held a talk on regulating the digital spaces of the Nordic democracies.